The Kinship of Family and Ethnic Heritage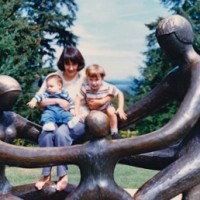 How are you, or they, (or we) related?
Such a basic, simple question, especially using the second or third person pronouns, has begun many an anthropologist's first tentative days "in the field". Asking this question is a sure way to start learning the community, filling in the cast of characters, associating specific people with particular households, working up to a census-like investigation that can provide a basic demographic understanding that can in turn serve as the basis for asking these people more complicated questions about their lives later on.
But what about that first-person pronoun? The question "How are we related?" might be most likely asked, in a US context, at a wedding or funeral. Unlike the Tibetan people in India whose lives I studied several decades ago (and who, a decade or two before that, back in their homeland of Tibet, could have answered that question going back seven generations), most Americans have a shallow sense of their kinship ties. Our most important relationships tend to be voluntary rather than kin-based, and given the mobile nature of our lives, most of us do not really expect our BFFs to be "best friends forever".  And as for kinfolk? Who among us can confidently define what a "second cousin once removed" even is?
Things were not always this way, of course, even in settler societies like the US or Australia or Canada, where people came to live in other people's lands voluntarily as hopeful immigrants, half-voluntarily, as indentured workers, or very much involuntarily as imported-for-labor convicts or chained-up slaves. Among all of those earliest ocean-crossers, however, memories of "back there" were still fresh, to be transmitted  to descendants via such cultural creations as stories, culinary recipes, songs, heritage languages.
But this process of remembering and talking about "the days back then" did not start and end with the conquistadors, the Viking explorers, the first African slaves, the various waves of European peasants and burghers, the Asian builders of the transcontinental railroads, or any other groups who came to North American shores, voluntarily or involuntarily, long ago. Even the continent's indigenous populations have changed over the centuries and millennia, adopting new technologies from their neighbors, intermarrying, and in some cases, even engaging in considerable permanent population movements across the face of the land.
Today's interconnected processes of globalization have only increased the flow of human beings across geopolitical borders. Contemporary stories of "back there," while certainly transmitted orally from parent to child or grandchild, may also be texted or Skyped, from one continent to another, from one spouse or parent or adult child to another immediate family member, with each living on opposite sides of the globe. Anthropologists such as Arjun Appadurai have spent years investigating the tangled skein of such interconnections, using a whole series of words based on the model of the word "landscapes" to talk about the complex linkages of other "scapes" that figure here: technoscapes, mediascapes, finanscapes,  ideoscapes, and ethnoscapes.
All of this serves a context for this section of my website. I will talk here about my own family and ethnic heritage, but also invite reflection and comment on this general topic as it relates to other people's family and ethnic backgrounds as well. Families are not simply pods of traceably similar DNA, and ethnic groups are not impermeably enclosed in water-tight skins keeping in and excluding "us" and "them". But collectively shared memories, hopes and histories? These socially generated and interpreted cultural productions animate the vitality of all human groups!
Matthew, 26:59-66 (2010) from Passio Domini...
read more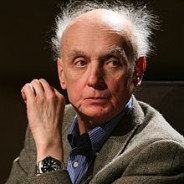 Sound track from The Ninth Gate (1999)...
read more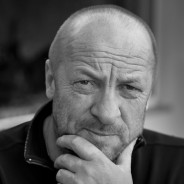 From Preisner's website: "Once, we had a joint conception to create a concert telling a life story. The premiere was planned to take place on the Acropolis in Athens. It was intended to be a large event, a hybrid of a mystery play and an opera. Krzysztof Kieślowski would be the director, Krzysztof Piesiewicz was responsible for the script, and I was planning to compose the music. "Once, we thought it might be the first of a series of musical performances, to be developed in various interesting places around the world in the next few years. "But it was life that authored a different ending: Krzysztof Kieślowski died on 13th March 1996. "The first part of Requiem for my friend is meant as a farewell to Krzysztof Kieślowski. "I dedicate this music to him." Zbigniew Preisner album released 16 May 2011 Tracks: Officium – 00:00 Kyrie eleision – 3:56 Dies irae – 9:46 Offertorium – 14:40 Sanctus – 17:37 Agnus Dei – 20:46 Lux aeterna (Światłość wiekuista niechaj mu świeci) – 22:26 Lacrimosa – 24:22 Epitaphium – 27:40 Meeting – 30:40 Discovering the World – 35:59 Love – 38:42 Kai Kairos (Ecclesiastes 3, 1-8) – 41:07 Ascende huc – 50:48 Veni et vidi – 53:04 Qui erat et qui est – 55:46 Lacrimosa – 1:00:12 Prayer (Panie Boże wspomóż nas – 1:04:15 Lyrics (in Latin, Greek, Polish, and English translations) are...
read more