For Those Who Mourn…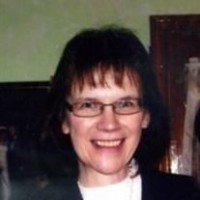 This post should be read after first reading my post "To my cousin Kathy (August 10, 1954 – April 15, 2012)" – below)
As I begin writing this in a time zone three hours behind Buffalo's, Kathy's funeral must be just concluding. For all of you who, like me, mourn her loss very deeply, I want to share something I discovered quite by accident on my Facebook news feed not long ago: a link to the music of Zbigniew Preisner, the premier composer of film scores in Poland today.
The following two YouTube links come from Preisner's entire hour-long work, Requiem for My Friend, a work that so moved me that I bought and downloaded the complete album, and have been listening to it on my iPod or iTunes almost nonstop for the past two weeks.
The words to the first of these tracks – Lacrimosa (Latin for "weeping") – will be instantly recognized by anyone who grew up Catholic and attended (or even sang, as part of their choir's repertoire) the old Latin requiem mass:  Lacrimosa dies illa/ Qua resurget ex favilla/ Judicandus homo reus. Huic parce Deus/Pie Jesu Domine/Dona eis requiem (Presiner's website gives this English translation: "Ah! That day of tears of mourning!/From the dust of earth returning/ Man for judgment must prepare him. / Spare, oh God, in mercy spare him! Lord all pitying, Jesu blest. Grant them Thine eternal rest.")
The second – Kai Kairos (Greek for "time" – in a very specific, non-lineal sense; more like "window of time" or even "opportunity") will be recognized by anyone who is familiar with the 60s folk rock hit made famous by the Byrds (originally put to music by Pete Seeger in 1959) – "Turn, Turn, Turn".  It is actually the text of a section of the Book of Ecclesiastes and it begins with the familiar words (in its English translation) "To every thing there is a season…" (see the complete lyrics and English translation on Preisner's webpage).

As an aside, I want to note how grateful I am today that, long ago, I went to Catholic school and as a matter of course there had to learn to sing the deceptively simple Gregorian chant version of the Latin requiem mass.  I may no longer be a churchgoer, but I will always have that magical key to access all of the many subsequent musical creations that have, since medieval times, been woven into deeply meaningful sounds using structures provided by these formulaic words. I see these creative works as evidence of a profoundly human striving – motivated by real need – to somehow, through rituals, words, and music, make sense of death.  From the furiously thunderous crashing of Verdi's "Dies irae", to the gorgeous baritone solo of Fauré's "Libera Me"(which my son Anders sang as featured male soloist in his high school choir), to the almost unbearably beautiful and gentle "Pie Jesu" of Lloyd Weber's requiem, to the minimalist and wordless renditions of other parts of the requiem mass such as the Nyman Paraphrase of the Miserere  (which my saxophonist son Erik has performed) – music helps us grasp and make some sense of the deepest emotions we are capable of feeling. My father taught me that.
Finally, I want to present here – for the benefit of those of us who mourn for Kathy – the words (in both Polish and English) to the very last track on Preisner's album, the Prayer.
Modlitwa

Panie Boże wspomóż nas

Zebrać siły w trudny czas

Byśmy mogli dalej żyć

Wierząc w sens następnych dni

Chciej nam tę nadzieję dać

Chciej nam dać.
Prayer

Lord God, help us

Gather our strength in difficult times

So that we go on living,

Believing in the meaning of future days.

Be so good as to give us that hope.

Be so good as to give [it] to us.
Tim, Lisa, and Billy – you are your mother's future!
Sing! Dance! Make music!