Zbigniew Preisner's album – Requiem for My Friend (1:07:29)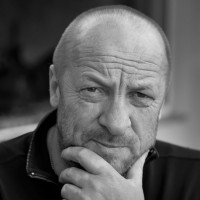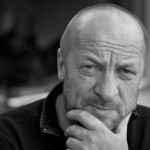 From Preisner's website: "Once, we had a joint conception to create a concert telling a life story. The premiere was planned to take place on the Acropolis in Athens. It was intended to be a large event, a hybrid of a mystery play and an opera. Krzysztof Kieślowski would be the director, Krzysztof Piesiewicz was responsible for the script, and I was planning to compose the music.
"Once, we thought it might be the first of a series of musical performances, to be developed in various interesting places around the world in the next few years.
"But it was life that authored a different ending: Krzysztof Kieślowski died on 13th March 1996.
"The first part of Requiem for my friend is meant as a farewell to Krzysztof Kieślowski.
"I dedicate this music to him."
Zbigniew Preisner
album released 16 May 2011
Tracks:
Officium – 00:00
Kyrie eleision – 3:56
Dies irae – 9:46
Offertorium – 14:40
Sanctus – 17:37
Agnus Dei – 20:46
Lux aeterna (Światłość wiekuista niechaj mu świeci) – 22:26
Lacrimosa – 24:22
Epitaphium – 27:40
Meeting – 30:40
Discovering the World – 35:59
Love – 38:42
Kai Kairos (Ecclesiastes 3, 1-8) – 41:07
Ascende huc – 50:48
Veni et vidi – 53:04
Qui erat et qui est – 55:46
Lacrimosa – 1:00:12
Prayer (Panie Boże wspomóż nas – 1:04:15
Lyrics (in Latin, Greek, Polish, and English translations) are available here.